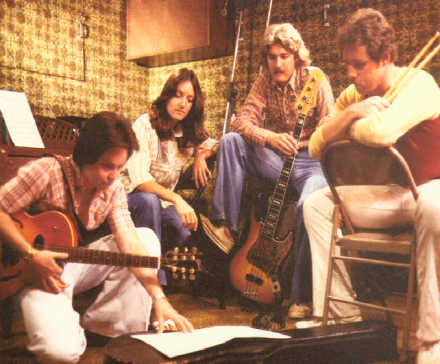 Well, we made it to the hotel! Here we are looking at a map of the show floor. I'm plotting a route from the entrance to the Nintendo booth that avoids any areas where I think Jason Hall might be. "I've marked those areas with a musical note with a skull in the round part," I say.
"I'm not afraid of Jason Hall." says Jason 'loonyboi' Bergman. "Do you think all his muscles can stop the power of the rock synthesizer?"
"You're right." I say and crumple up the map.
"Hold on, man." says Sean, "I learned about fighting in karate school and unless Jason 'loonyboi' Bergman's rock synthesizer actually shoots rocks out of it like a cannon, Jason Hall is going to kill me, you, Jason "loonyboi" Bergman, and Chet if he gets his hands on any of us. It'll make Jon Benet Ramsey vs. her parents seem like a fair fight."
"Sean is right." I say as I try to smooth out the map.